Welcome
Welcome to Anomaly Studios, LLC. Our company was founded nearly 20 years ago on the principle of captivating audiences with our work. We have created everything from animated cartoons, to video games, to Web sites. We help emphasize the strengths of our clients in the public-facing image, be it for print, film, animation, or games. We are located in Franklin TN and specialize in web design and programming, 3D Modeling, Motion Graphics, and Animation. We serve clients locally in the Brentwood, Nashville, and Franklin area, as well as clients nationally and internationally. Our team has been privileged to help millions of people all over the world. We have worked on projects and products for the following brands. Following is a partial list of companies that our team has served.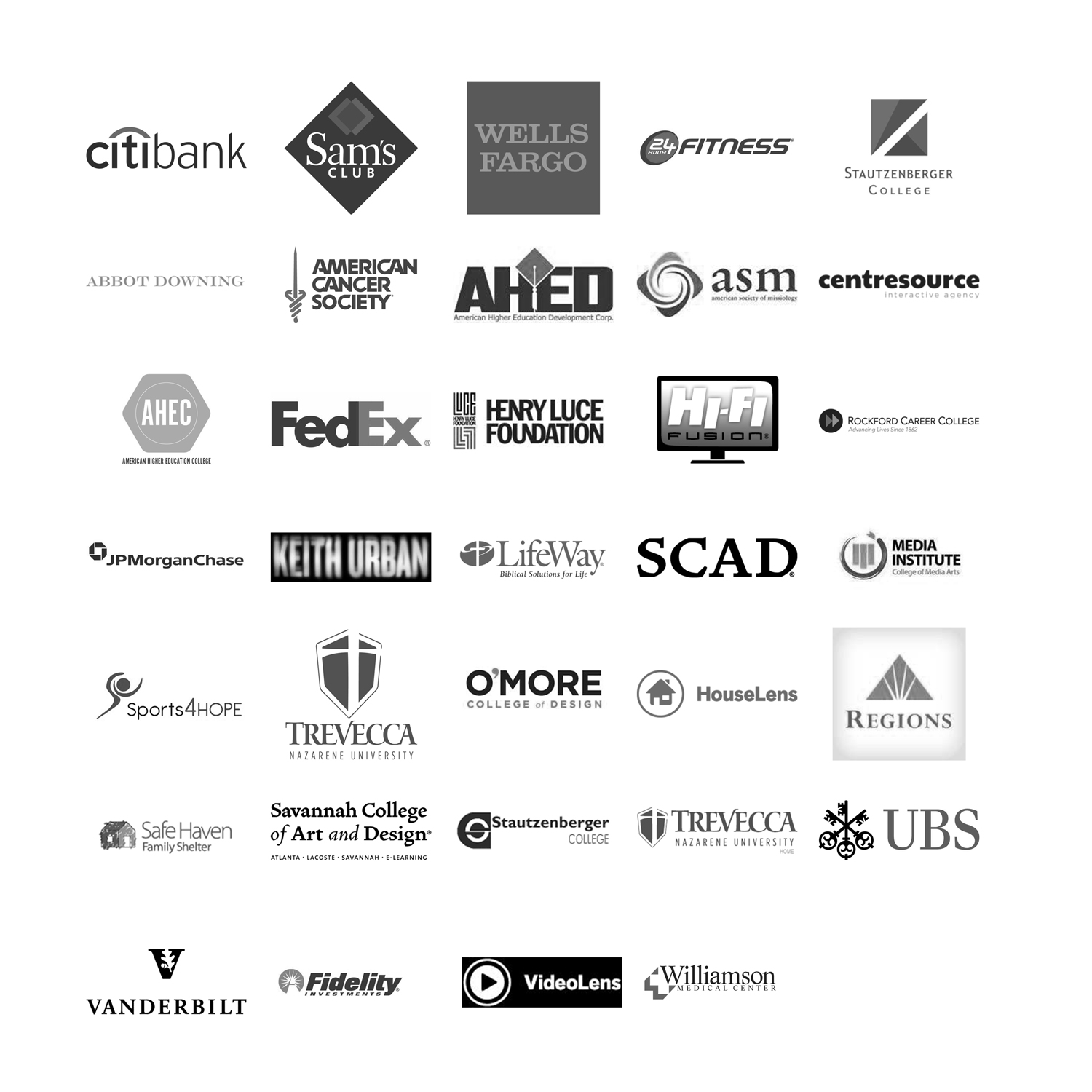 What We Do
Our customers bring us challenging problems to solve in business-to-business transactions. Our work is used internationally by entertainment, educational, medical, and financial industries, to name a few. We accept projects that require implementation of our user-centric approach to design. At Anomaly Studios we make ideas reality.
Why Anomaly
Our name stems from our unique design approach. Anomaly means, "a deviation from the usual." This term has been the foundation for how we approach the creation of our unique design solutions. We are a group of creative thinkers and designers that specialize in 3-D Modeling, Graphic Design, Interactive Design, Animation, and Programming.